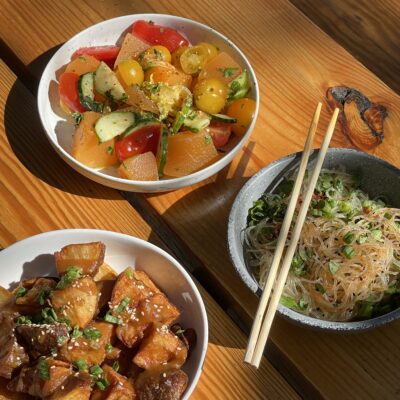 Austin, Texas
Come on by, kick back, and stay awhile
Asian smokehouse meets Texas barbecue. With a menu you won't find anywhere else and plenty of seating, Loro will be your new favorite place in Austin. Loro is brought to you by James Beard Award winners, Chef Tyson Cole of Uchi and Aaron Franklin of Franklin Barbecue.
hours
| | |
| --- | --- |
| Sun-Thurs | 11am-10pm |
| Fri-Sat | 11am-11pm |
Event requests
Gathering over smoked goodness
is highly encouraged.


Grab a seat, order at the bar
Smoked meats, boozy slushees, chill vibes.
Any dish you order from Loro, contains the soul, technique, and flavors of Southeast Asia combined with traditional smoke flavors of the Lone Star State. The pairing of these two cultures gives your palette a new experience with familiar items.
Loro Austin has it all
There's so much to love about Loro.
Dog-friendly patio

No reservations needed

Seating for large parties

Shady oak trees

Plenty of parking

Friendly, knowledgeable staff

Good for the whole family

Exclusive Happy Hour menu items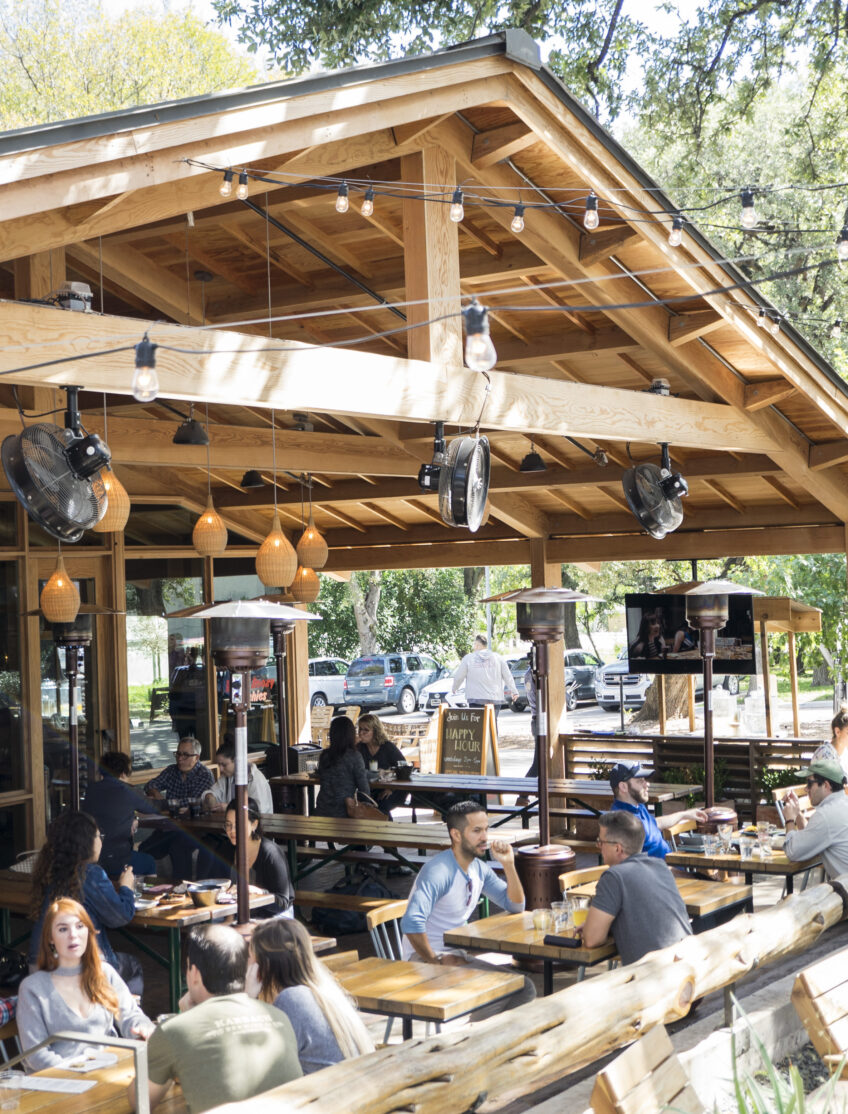 Come one, come all y'all
Big parties or events? We got you.
Join us with groups ranging from 20-60 guests on our outdoor patio deck in Austin
Full patio and restaurant buyouts available for larger groups
Skip the line and have a designated service team for your event
Options for live carving stations, passed apps, family style, and cocktail service
Food and beverage minimums required
Real reviews from real guests, who really love us. A lot.
A great Asian BBQ fusion restaurant and Bar. Great relaxed atmosphere where outdoor seating under trees and fans to keep you tool. The food is delish. It's family style sharing. You order at the bar and they bring it out to you. The bar also has a great selection of alcoholic drinks. This is definitely a great spot for afternoon or evening hangout.

Christian M.
Austin, Texas

Atmosphere was exceptional, great music, great vibes, and great people. They have so much space it's understandable why they do not have reservations. Do yourself a favor and try something different from their Asian BBQ Fusion. Each meat is moist, tender, and unlike any flavor you have tried before.

Ezekiel
Austin, Texas

Loro is my favorite place when I travel to Austin for work. Within two weeks I ate there three times. The happy hour lets you have the delicious fried chicken sandwich and chicken karaage for a few dollars off each. The taste is amazing. There is a lot of outdoor seating and on a hot day there is a massive indoor section to cool off. The boozy slushees drinks are amazing during happy hour. Everything is good here and worth the full price. But if you can show up at 2PM might as well as save some money or order extra.

Kellen M.
Austin, Texas

Yummy food, great vibes, beautiful interior. Loro ATX is a great restaurant to have yummy (and healthy) food, hanging out with friends, and taking loved ones on a date. Lots of indoor and outdoor seats.

Ali S.
Austin, Texas
Frequently Asked Questions
What is an Asian Smokehouse?

It's no surprise you're asking, as we made that term up to describe a place where we take the best of Texas barbecue and pair it with Asian flavors to create unique flavor combinations you won't find anywhere else.

Does Loro Austin take reservations?

We do not take reservations, but we definitely saved you a seat! Our expansive indoor and outdoor seating areas are great for small and large groups. If you need to reserve a spot for a private party or a group of more than 20, please reach out to us here and we can help accommodate your requests.

What's the best time to come to avoid a large crowd at Loro Austin?

If you are looking to avoid a potential wait, pop on by during the week for lunch or our special happy hour from 2pm to 5pm Monday through Friday.

What time is happy hour at Loro Austin?

Our Austin happy hour is from 2pm to 5pm Monday through Friday and features a unique menu of specialty bites, sandwiches, snacks, and discounts on beer, wine, cocktails and our signature boozy slushess.

Is it possible to reserve the entire Austin restaurant?

Yes, it is possible to reserve the entire restaurant of even just our patios for private events. Please inquire with our team at (512) 916-4858

Do you do takeout and delivery at Loro Austin?

Yes, we offer takeout that can be ordered the same day via our website. Delivery options are available through our partners: UberEats and DoorDash. We also offer catering packages that can be picked up curbside or delivered via our partner EZcater.

Is Loro Austin dog friendly?

Yes, we are happy to welcome you and your dog on our dog friendly patios.

Is there a kids menu at Loro Austin?

We do not offer a kid specific menu, but have many options that kids love. Pro Tip: order the chicken karaage "kid friendly" for a less spicy version.